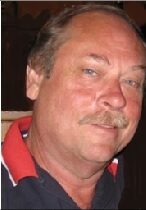 I joined EXP Realty in Huron because they make selling and buying real estate easy, fast and efficient. EXP is the world's largest and fastest growing cloud based realty company in the world. See our world rankings below. I am proud to represent EXP in the Firelands.

If you're thinking about moving and may not want to share your personal business with someone you know in real estate… consider using me as a your agent. Why?
I was first licensed in real estate in Florida 1995, I have built, bought, sold and managed investment, commercial and residential real estate, including businesses since the 1980's. I founded, operated and sold successful technology, consulting, management and advertising businesses. Finally, I know the market from Cleveland to Toledo to Strongsville and feel I can frame the features and benefits to prospective buyers as well as anyone.
We supplement agents with expert specialists to ensure the most important, sensitive tasks get completed effectively, professionally be they advertising, marketing, valuing, financing, closing, legal and more. Advanced proprietary computer systems get Buyers the best Value and Terms by delivering broad yet selective search coverage of MLS and by-owner properties. Sellers receive maximum, targeted marketing exposure to our large buyer data base.
We also have a Concierge Service to send private, computer generated market information email notices for you to investigate properties that match your desires, without having an agent call or pester you. Go to my website and sign up.
Real Estate Sales – 1st licensed in 1995 with Keyes Realty, Ft Lauderdale
Lifetime Ohio Resident: Born in Cleveland / Tremont area, lived in Parma, Brookpark, Broadview Hts, Lakewood, Hinckley, Huron, Strongsville
Firelands resident 35 years
Bought, Sold, Property Managed commercial and residential Real Estate since the 1980's
Bought, Sold, Owned/Operated many business: consulting, management, advertising, service, gaming
Information Technology Expert Consultant
Consulted with IBM in launching the IBM PC
Built initial Ohio Lottery Games Software
Built Progressive Insurance initial Comparative Quotation System
Built NASA ERTS (Earth Resource Satellite Tracking System)
Certified Computing Professional, Project Manager
Retail, Logistics, Warehousing Operations Management
President/International Director Data Processing Management Association
Faculty – American Production & Inv. Control Society Certification Program
Faculty – Cleveland State University, extension program
Licensed Scuba, Pilot, Captain, Commercial Driver
Taught at multiple private Info Tech Schools: Programming Languages and Numbering Systems
Lectured on Project Estimating and Control, Data Base and Data Communications Technology, Career Development, Mini/Micro Technology
Listed in Who's Who in the Midwest